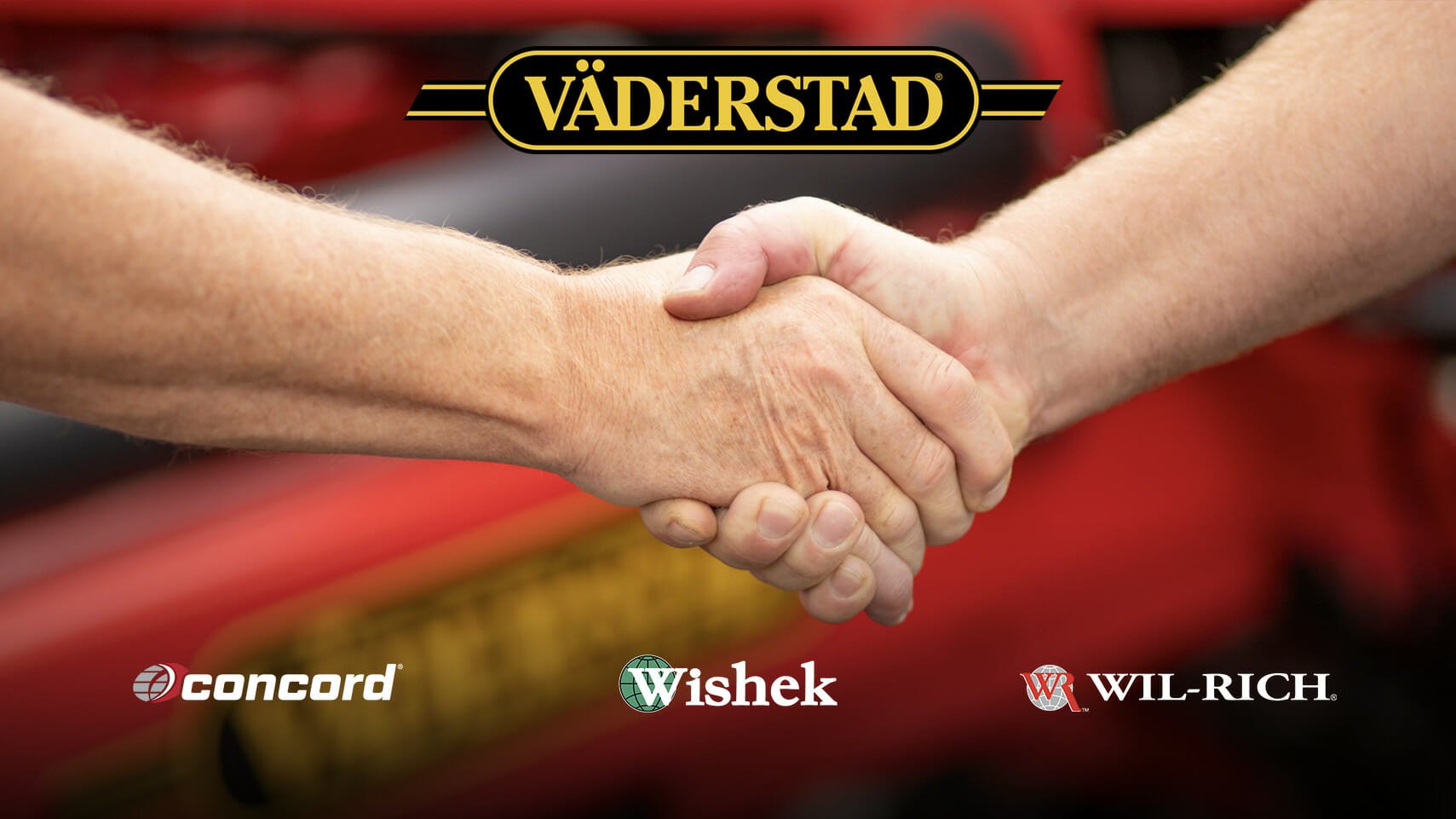 AGCO-AMITY JV LLC acquired by Sweden-based Väderstad
AGCO-Amity JV, LLC (AAJV), the company that markets the well-known brand names of Concord, Wil-Rich and Wishek, today announces that it has been acquired by Väderstad AB.
Väderstad AB has acquired 100 percent of AAJV and will be fully integrating it into the Väderstad global group of companies under the name Vaderstad Inc. Founded in 1962 by Rune and Siw Stark, Väderstad AB is a family-owned company based in Väderstad, Sweden and currently has more than 1,550 employees with representation in 40 countries.
Wishek Manufacturing
With strength designed into every machine, Wishek disk harrows are heavy-duty machines that have  the heaviest weigh-per-blade specifications in the industry. This allows Wishek disk harrows to work in almost all soil conditions and crop residue. Disk gangs are set at an angle in order to mix residue regardless of field and residue conditions with just the right amount of soil to help create an ideal seed bed.